PACE is thrilled to welcome back all of our high trained, skilled, and experienced coaches for all of our sessions, most of which are PA Staff, Teachers, or Alumni!
PACE Director Mr. Phil Mvondo
All of our coaches for PACE are highly qualified coaches who have both played and coached the game for years!
---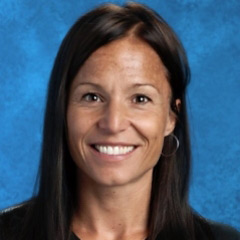 Mrs. Jody Wandzura
Mrs. Jody Wandzura has been teaching at PA since 2003, absolutely loves children, and has been involved with basketball for over 25 years. She was a starting point guard for the University of Calgary Dinos, Top 3-pt Shooter in Canada, MVP of BC AAA All-stars, Basketball BC Regional Coach, PA Sr. Girls Head Coach, AIA coach, Director of Big Ten Basketball Camps, Director of PACE and currently the Athletic Director of the PA Middle School. Being in the gym is her favourite place!
---
Joel Crawford
Joel Crawford is a recent graduate of Pacific Academy. He has played volleyball for 10 years, including playing for Pacific Academy throughout High School. As well as this, Joel played with Force volleyball where he was a three time Surrey Champion, one time Christian School Champion, and two time Fraser Valley Champion. Additionally, Joel has been a two time Provincial medalist, and a one time National medalist. He has also been an assistant coach for the past 5 years.
---
Mikael Mainella
Mikael Mainella has been playing soccer since he was 4 years old. He is currently attending the University of Fraser Valley and playing on the varsity soccer team.During his playing career, he has been to the Provincial Cup three times receiving two silvers and a bronze, and he was awarded MVP of his U18 Metro Select Soccer Team. As a youth soccer coach, Mikael has coached at 2in1Soccer for over a year; he has been a great leader, an inspiration and friend to all the children. Mikael was promoted from assistant coach to head coach due to his leadership qualities, passion for the game, and great desire to inspire children. Mikael enjoys helping others who are new to the sport and make it a fun environment because to Mikael, "soccer is not just a sport; it's a lifestyle".
---
Riley Dueck
Riley is a grade six teacher at Pacific Academy middle school, as well as an alum of PA. He has been playing volleyball for 13 years and coaching for 9 years. He is excited to coach this year with PACE afterschool!
---
Gail West
Gail has worked at Pacific Academy for 25 years! She have played volleyball all through elementary school and high school.
Gail has coached Grade 6 girls volleyball at Pacific Academy last year and in other years in the past, and has taught PACE summer programs for many years.